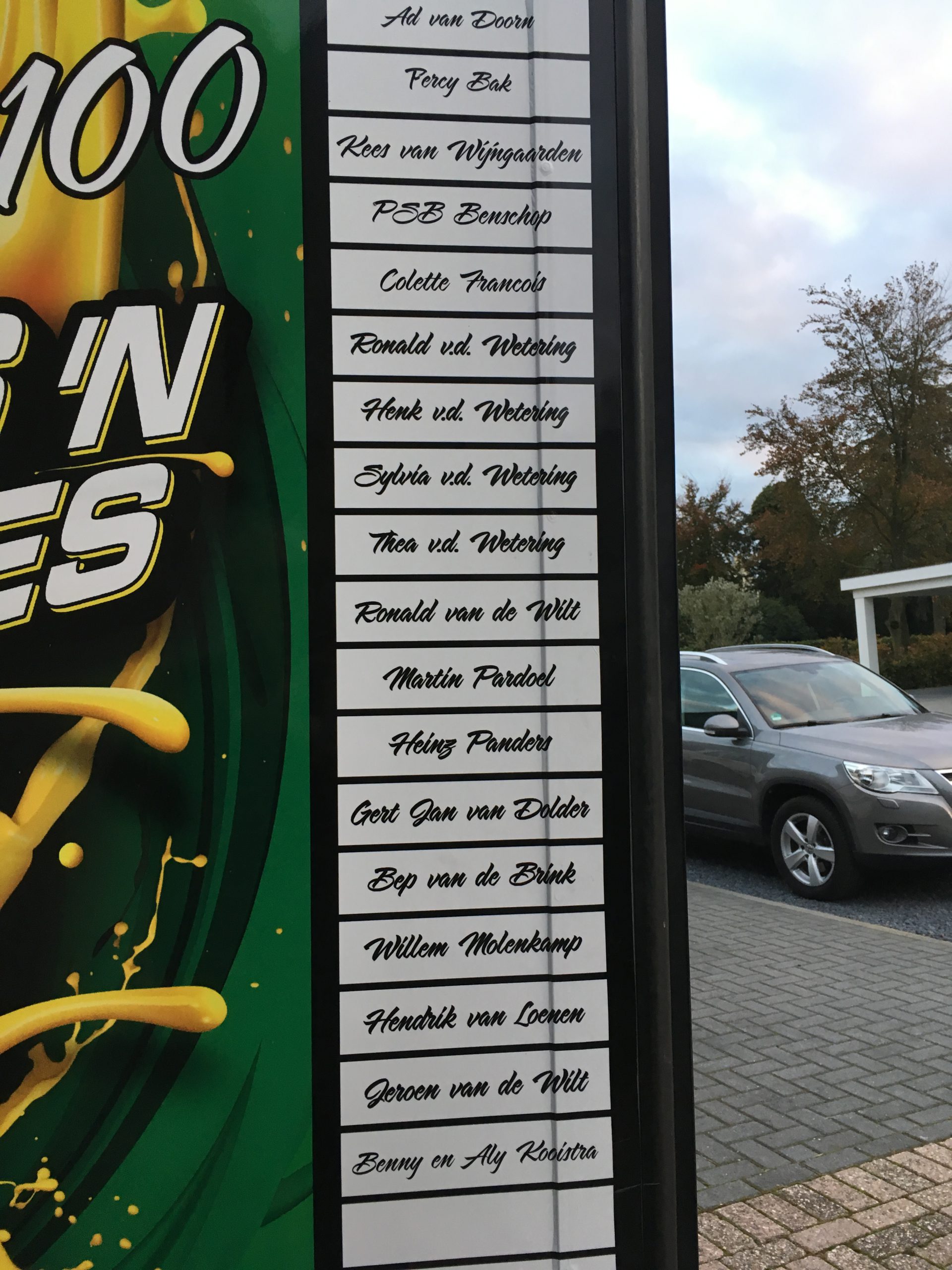 Zoals u inmiddels gezien heeft is tractorpulling uit de kinderschoenen gegroeid en een  volwassen sport geworden waarbij wij als team en u als bezoeker  heel veel spanning en sensatie kan beleven aan onze passie. Dat hier grote investeringen  mee gemoeid zijn,   zult u zeker niet zijn ontgaan.
Nu zijn er sponsors die ons team steunen, waarbij wij als zodanig deze bedrijven publiciteit  geven en naambekendheid genereren. Tevens zijn er partijen die onze tractor inhuren om bijvoorbeeld bij een bedrijfsopening of show, de zaak willen opluisteren met onze aanwezigheid.
Hierbij willen wij als  VSP – Bits'n Pieces pulling team  u  de mogelijkheid  bieden om ons team te steunen met 100 euro door lid te worden van de Club van 100. Inmiddels hebben wij al 50 leden! Wat u daarvoor krijgt is het volgende:
Naamsvermelding op de trailerdeur in het Club van 100  vlak

 

Vip arrangement voor de Beach pull op Strand Nulde in Putten,  zowel catering als parkeren
Kick off van het seizoen party
De mogelijkheid om via e-mail en of sociale media op de hoogte te blijven van onze pull en werkplaats ontwikkelingen.
De mogelijkheid om o.a. met uw zakenrelaties, kennissen en/of vrienden een kijkje te komen nemen in de VSP – Bits'n Pieces werkplaats in Loosdrecht.
Uw bedrijfsfeest door ons te laten organiseren en te houden op de Beach Pull.
Uw netwerk te vergroten met de ander leden.